FREE SHIPPING WHEN YOU ORDER 2 OR MORE
SAVE HUNDREDS ON WINDOW SCREEN REPAIR!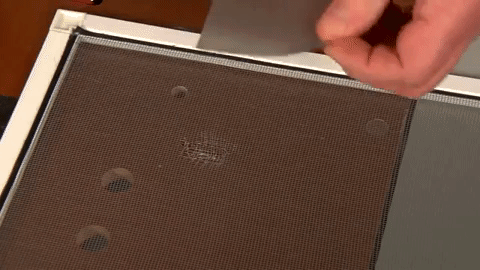 Small Holes, Big Problem?
Are mosquitoes and insects passing through the small holes and tears of your screen doors and windows? You want to safeguard your family but replacing the whole screen could cost you bigtime. So before contacting the repairman to get a quote, try this easy to use sticky screen repair patch. Save on time and money by doing it yourself.  Small holes need a small solution.
A Quick 2-Minute Fix
This repair patch is so easy to use, you'd be long done before the technician can even arrive at your homes. The way to use this screen repair kit is very simple. Clear the area you want to cover. Cut off a piece of the tape, remove the backing release liner and just stick it on the affected area. 
FEATURES:
A quick fix that lasts long and stays long. The mesh is made from high-density fiberglass and strong adhesive material. The sticky repair mesh is designed for optimum screen repair performance. 
Fix holes and tears in window screens, screen doors, tent mesh and so on for any sudden emergencies when out on the road or in the wild
Size of a single roll: 5cm * 200cm
Color: black
Click ADD TO CART ABOVE To Order Yours Now!